Floor Treatments that Make Commercial Facilities Safe and Easy to Navigate
Commercial spaces get a lot of foot traffic, causing your facility's floors to become worn down, slippery, and liable to cause accidents—unless they are properly sealed and treated.
At EverLine Coatings, we understand how important it is for commercial flooring to be clearly marked and properly treated for safety. With our premier EverFloor Durable Systems, we'll help you avoid chemical stains, slips, and worn-out interior line markings, so your facility is safe, clearly marked, and easy to navigate.
Lasting Performance with EverFloor Durable Systems
A one-stop solution for all your interior flooring needs, EverFloor Durable Systems floor treatments create safe, industry compliant, visually appealing surfaces for any facility, including warehouses, food & beverage processing, manufacturing, healthcare/medical facilities, retail, agricultural plants, and more.
Commercial Epoxy
Floor Coating
With our protective epoxy treatment, commercial floors not only look shiny and beautiful—they also resist stains, protect flooring against chemical spills, and give you long-lasting performance.
Slip-Resistant
Floor Coatings
Our bright, lasting safety markings and embedded line striping allow employees, vendors, and patrons to move through your facility easily and efficiently. Our interior line painting is perfect for OSHA-compliant line painting, safety lanes, fire exits, and more!
Add a Unique Touch to Your Flooring​
Custom Stenciling and Branding
Build team spirit and enjoy an appealing, branded look that welcomes people to your facility. Our creative floor design work can be customized to give you exactly the look you want, from team imagery and company logos to inspirational slogans and branded markings.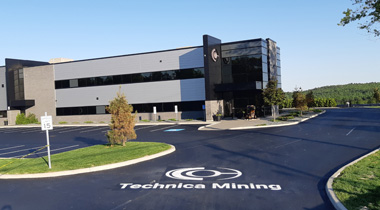 Create a unique style and branding for commercial flooring with attractive coloured flakes that can be easily added to EverFloor epoxy coating. With numerous shades to choose from, you'll get a lovely, lustrous appearance.
Our Floor Coating & Painting Work
Before
After
Get Lasting, Protected Interior Floors from EverLine Coatings
Make your commercial flooring safe for patrons, employees, and vendors. Invest in durable, attractive epoxy coatings and interior line markings from EverFloor Durable Systems—and enjoy how simple and affordable it is to maintain interior floors.