A National One-Stop Solution to Pavement Maintenance For All Your Properties
Heavy traffic, weather and wear take a great toll on your commercial asphalt's performance and looks. It can become a hassle to manage the upkeep, especially if the treatments don't last and you're juggling numerous contractors to handle different areas of your pavement for all of your properties.
But you can't afford to ignore the issue either—because it poses a risk to safety, opens up liability issues, and turns off customers. Fortunately, there's a stress-free, streamlined way to care for your commercial property's concrete and asphalt.
Simplify your commercial pavement's upkeep with EverLine Asset Management—a single point of contact for all of your properties from coast-to-coast.
EverLine Asset Management Makes Parking Lot Care Easy
EverLine Asset Management ensures your pavement continually looks good, with clear markings and smooth surfaces that appeal to clients and employees.
You'll enjoy:
Customized solutions—Choose what fits your company best with national, regional, and local programs, as well as options for multi-year, contractual and individual services.
Lasting results—Our proprietary techniques and products yield as much as 20-30% cost savings over other approaches.
Top products—Our industry-leading traffic paints and asphalt coatings are attractive, eco-friendly and longer-lasting than our competitors.
Streamlined communications—We handle everything in-house (no subcontractors) so your commercial parking lot's care is consistent.
Valuable, Ongoing Care for Commercial Asphalt
Our Asphalt Maintenance Work
Before
After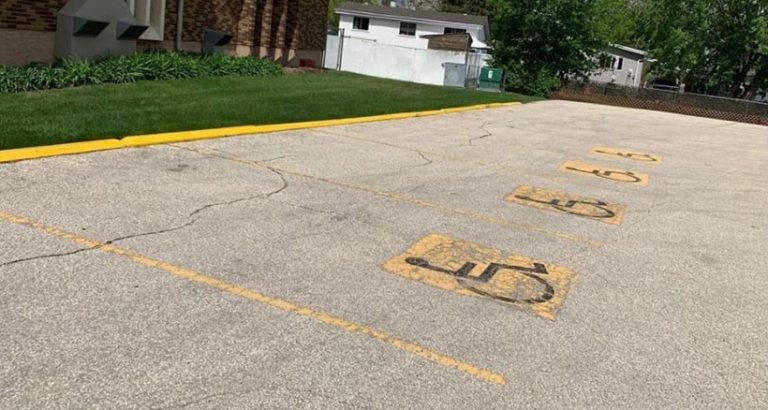 Make Your Asphalt a Valuable, Lasting Asset with EverLine Coatings
There's no need to put up with unattractive, worn, unsafe pavement any longer. EverLine Asset Management makes it simple and stress-free to care for your parking lots and paved spaces—giving you the best return on your investment and peace of mind that all of your properties are performing exactly as they should.