Asphalt Repair & Line Painting Services
Are you looking for parking lot line painting and asphalt repair services in St. Albert? Look no further than EverLine Coatings. If you are a property or facility manager in need of some parking lot TLC, we've got you covered. Get in touch with us today to unlock a world of asphalt sealcoating, expert parking lot repairs, and flawlessly precise line painting. Don't settle for less when you can have the best!
St. Albert Parking Lot Line Painting
Faded parking lines can be a safety hazard and cause

confusion. At EverLine Coatings, we specialize in rejuvenating parking lots with our top-quality line painting services. Our skilled professionals will black out the faded lines and paint new ones, ensuring they are sharp, bright and highly visible. We use TBL Durables premium-grade traffic paint, which is known for its durability and brightness. This paint's longevity saves you money on line painting in the long run, while its superior visibility ensures your parking lot is safe for everyone. Not all contractors have the in-depth knowledge of traffic paints that we do, but we know how important it is to use the right product for every job. Starting from scratch with your parking lot? No problem! We offer customized line painting solutions tailored to your needs. Whether you need standard parking spaces, accessible markings, directional arrows, or custom symbols, our team can handle it all. Leave the management of your parking lot line painting project to us while you focus on other responsibilities.
St. Albert Asphalt Repair Services
In addition to line painting, EverLine Coatings provides comprehensive asphalt repair services. We understand the importance of maintaining a smooth and safe parking lot surface. Our experienced team will clean damaged areas and then carry out infrared asphalt repair. This efficient method creates seamless joins between new material and the existing asphalt, producing long-lasting results and minimal disruption to your parking lot.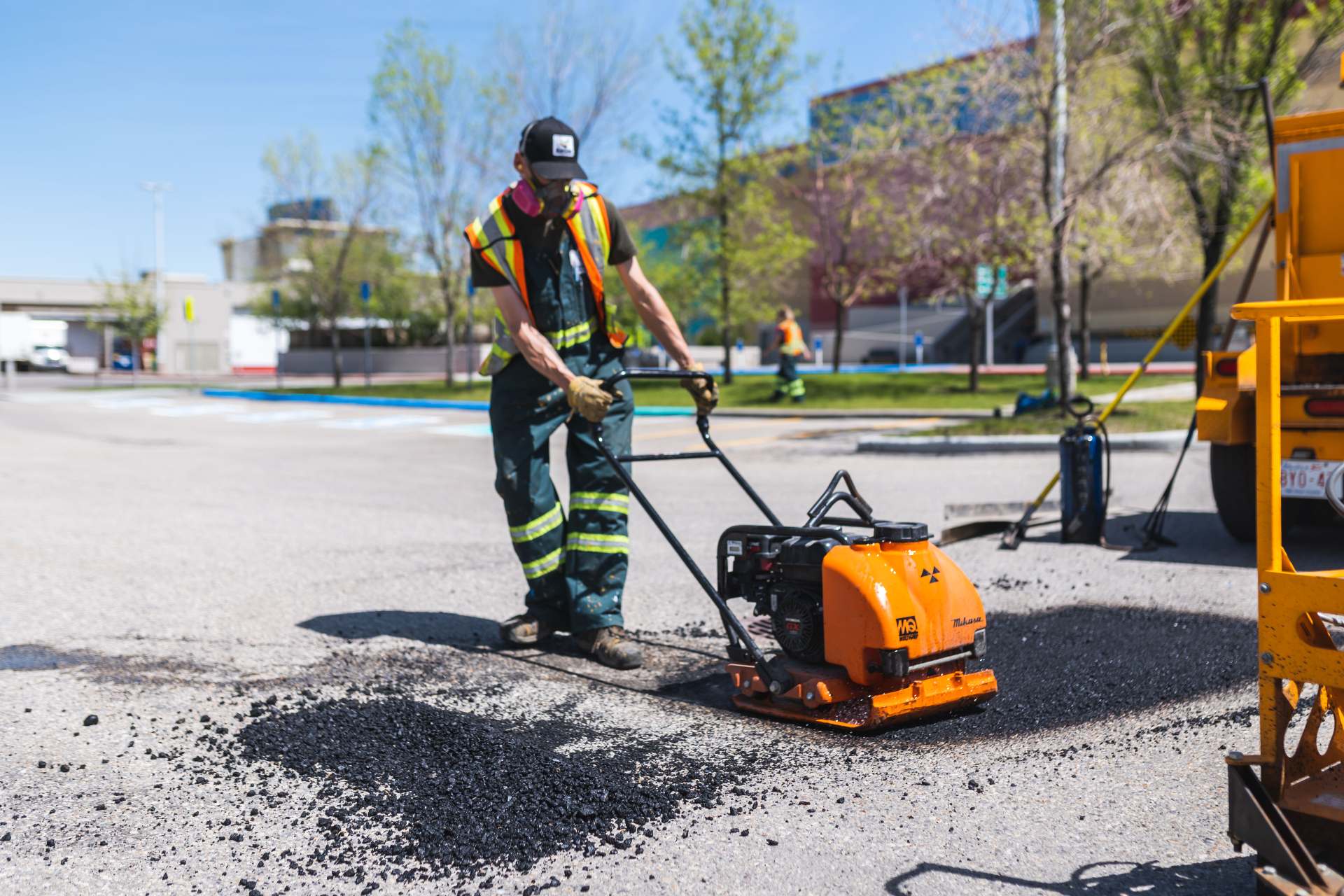 Our Asphalt Maintenance Work
Before
After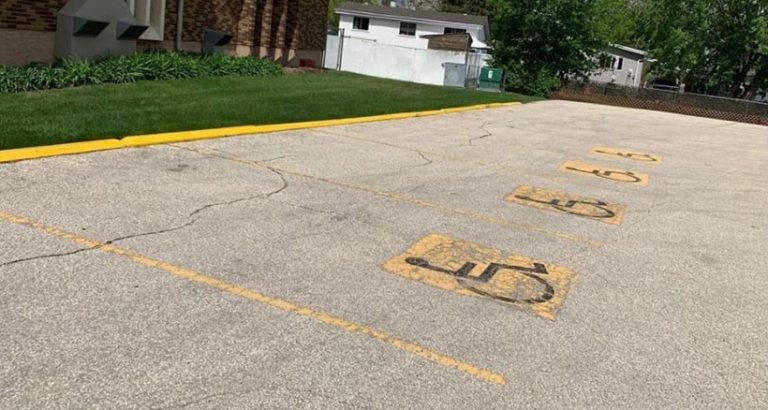 Asphalt Sealcoating in St. Albert
Protect your parking lot and extend its lifespan with our asphalt sealcoating service. Our premium sealants create a strong barrier against moisture, chemicals, road salt and the usual wear and tear. We apply two coats of undiluted sealant to create an impermeable layer on top of your pavement, protecting against damage over the long term.
EverLine Coatings' Line Painting and Parking Lot Repair Services in St. Albert
St. Albert offers a variety of attractions, such as Arden Theatre and Grain Elevator Park. Century Casino is also a popular source of entertainment. When it comes to maintaining a parking lot that fits in with this area's proud heritage, EverLine Coatings is here to help. Our professional team is dedicated to delivering exceptional line painting, parking lot repair and asphalt sealcoating services. Contact us today for a free quote!
Phone: (780) 399-2555
Address:
9840 62 Ave NW
Edmonton, AB T6E 0E3
Contacts:
General Manager – Doug Manson
Surrounding Communities Serviced