Parking Block & Speed Bump Installation in Edmonton
EverLine Coatings provides fast, professional, and thorough installation of parking blocks and speed bumps in Edmonton, Alberta.
EverLine Edmonton's Parking Block and Speed Bump Installation Services
Snowy winters in Edmonton, Alberta, can make for difficult (sometimes even impossible!) driving. And when snow and other elements hamper drivers from seeing lines and guides on the pavement of a parking lot, they may accidentally hit another vehicle. You can't control other people any more than you can control the weather, but there are ways you can make your parking lots safer for both drivers and pedestrians by installing parking blocks and speed bumps in strategic locations. Turn to EverLine Coatings for these vital installation services!
Reduce Your Liability with Parking Blocks and Speed Bumps
Parking blocks go by other names such as wheel stops, parking bumper blocks, or curb stops. They are sturdy, solid raised blocks that run along the edge of a parking space to protect surrounding structures, cars, and pedestrians. Parking blocks prevent drivers from parking crookedly or overshooting a space.
As a property or facility manager in Edmonton, you understand that your parking lot is the first thing any visitor to your building sees. If it's unkempt or, even worse, unsafe, potential customers might turn away before they even come through the door.
You can't afford not to have quality speed bumps and parking blocks in your property's parking lot, especially in terms of liability. Speed bumps slow down otherwise overzealous drivers, which helps reduce the probability of accidents.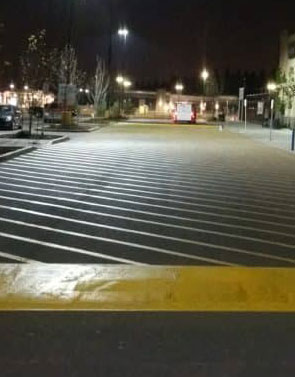 The Benefits of Installing Parking Blocks & Speed Bumps
As an Edmonton property manager, you are undoubtedly juggling a lot, and EverLine Coatings understands this. We take care of project coordination so you don't have to spend unnecessary energy. We provide fast, efficient, and professional parking block and speed bump installation, ensuring your property is safe for both pedestrians and drivers.
There are numerous benefits to installing speed bumps and parking blocks in your Edmonton property's parking lot:
Reduce the risk of car/pedestrian collisions

Lessen the impact of collisions 

Reduce the likelihood of drivers using your parking lot as a passageway to other businesses

Prevent drivers from parking across multiple spaces 

Prevent customer parking in restricted areas 

Organize traffic flow more efficiently
Maintain your Pavement All Year Long
We are fully committed to the success of your property, which is why we offer a Preventative Pavement Maintenance Program. Our materials are durable and long-lasting, designed to maximize your return on investment and give your business a professional look, even when it's buried in snow!
Make Your Edmonton Parking Lot Safer With With Speed Bump and Parking Block Installations from EverLine Coatings
As Canada's Festival City, there is no lack of unique attractions and events in Edmonton. Whether your business is here for a season or a staple of the West Edmonton Mall, your parking lot should give the best first impression and ensure everyone's safety. Our qualified crew is ready to start your parking block and speed bump installation to get your parking lot looking its best. Contact us today for a quote.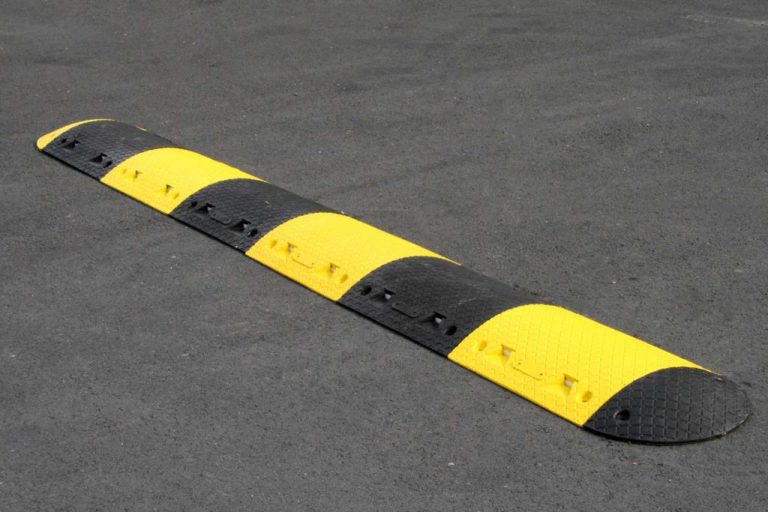 Phone: (780) 399-2555
Address:
9840 62 Ave NW
Edmonton, AB T6E 0E3
Contacts:
General Manager – Doug Manson
Surrounding Communities Serviced