Parking Block & Speed Bump Installation in Edmonton
The safety and protection of your property is always a top priority. Let the experienced crews at EverLine strategically install Parking Blocks and Speedbumps to ensure everyone is safe and everything is protected. EverLine has Decades of experience in the Edmonton area.
About our Edmonton Parking Block & Speed Bump Installation Services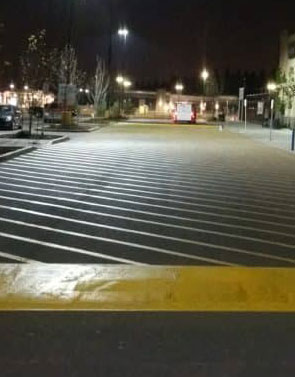 Parking lot protection is an important element of any parking lot maintenance plan. One often overlooked aspect of this is parking blocks and speed bumps. Parking blocks and speed bumps play a big role in protecting your property and those who use your parking lots. A great way to protect the curbs in your parking lot and control the layout of it is parking blocks. Regardless of the intricate layout of your parking lot, we can install parking blocks accordingly to suit your needs. Another big concern of property managers is regulating the speed of vehicles within parking lots. Speed bumps are a great tool to reduce the speed of vehicles and ensure the safety of your tenants, staff or customers. EverLine Coatings and Services' experienced speed bump installation crew can help determine speed bump placement and dimensions for effective speed control.
When you choose EverLine for your parking block and speed bump installation services you get the EverLine advantage. We only use high quality materials and products in the installation process to ensure you get a quality and long lasting parking lot solution. We use high quality, reflective, Canadian made parking blocks in our applications. These blocks are durable, effective and noticeable. They do a great job of protecting your property and users.
To ensure our clients are more than satisfied with the work we deliver transparency is important to us. This is why we operate using the CORE quality system. CORE stands for clear scope, operations reports, reach out evaluate. By adhering to this quality system on all of our pavement maintenance projects we are able to guarantee satisfaction for our clients.
We are the Parking Block & Speed Bump Installation Experts
Parking block and speed bump implementation and installation is a strategic process that requires some planning on our end. We ensure we have considered all the potential elements to execute a working and long lasting solution for your property. When you choose EverLine, you get the EverLine advantage. We use nothing but the highest quality materials and our highly trained crews to get the job done. We've got decades of experience in the parking block and speed bump installation business. We've worked with some difficult projects and we're ready to handle anything you can throw at us.
To ensure an efficient, timely and effective installation of your parking blocks and speed bumps, we have a few steps we ask our clients to undertake in preparation. Please ensure the area for installation has been cleared of all cars or objects that could obstruct the installation process. Also, please ensure you notify any users of the parking lot that installation will being happening. If the parking lot needs to be cleaned before installation, please inquire about our lot cleaning services. The safety of our installation crews and delivering you a good service is our top priority
Parking Block & Speed Bump Installation Pricing
At EverLine we do not offer flat pricing, instead all our pricing is done on a per job basis. This is so we can ensure we are delivering the best possible value to our clients. Once we have specific details on a speed bump or parking block installation project you need done we can provide a proper quote. We have experience working within a wide range of budgets and can work with your business to provide services within your budget.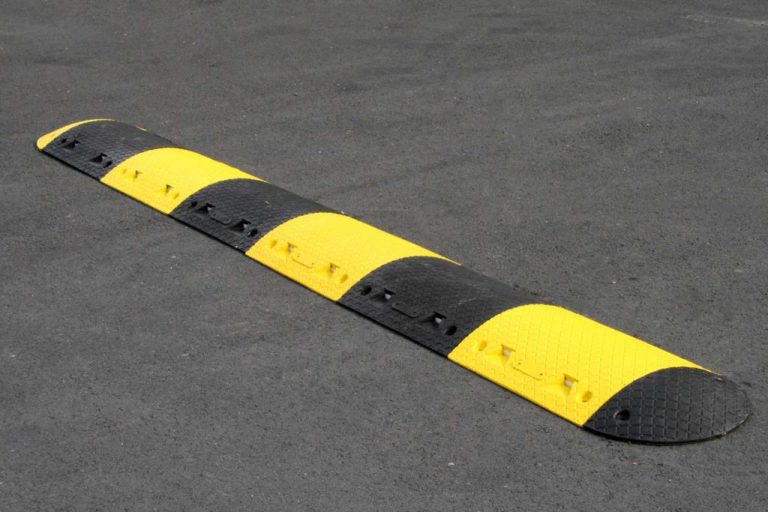 Phone: (780) 399-2555
Address:
202 Cree Road
Sherwood Park, AB T8A 4E8
Contacts:
General Manager – Dylan McCann
Surrounding Communities Serviced
Leduc
Spruce Grove
Stony Plain
St. Albert
Sherwood Park
Fort Saskatchewan
Wetaskiwin