Red Deer Line Painting and Asphalt Repair Services
Nestled in the heart of Alberta, Red Deer offers iconic sights, such as the Red Deer Museum and Art Gallery, a hub for cultural exhibits and local artwork. At EverLine Coatings, we understand the importance of having a well-maintained parking lot that complements the surrounding area. Our expert team specializes in professional parking lot line painting and asphalt repair services to keep your parking area safe and visually appealing.
Parking Lot Line Painting in Red Deer
At EverLine Coatings, we take pride in delivering top-quality

parking lot line painting services in Red Deer. We use premium-grade traffic coatings from the industry-leading brand TBL Durables, which withstands heavy use and harsh weather conditions, ensuring long-lasting results. Our skilled team meticulously blacks out old lines and paints crisp, clearly defined new lines that guide drivers and pedestrians, minimizing confusion and enhancing safety. Whether you need standard parking spaces, directional arrows, or custom symbols, our team has the expertise to handle it all. Trust us to transform your parking lot into a well-organized and efficient space.
Asphalt Repair in Red Deer
The harsh Canadian winters and heavy traffic in Red Deer can take a toll on your parking lot's asphalt surface, leading to cracks, potholes, and deterioration. EverLine Coatings offers comprehensive asphalt repair services to address these issues effectively. After we assess the condition of your asphalt, our expert team will employ advanced techniques to repair damaged areas. We use a method called infrared asphalt repair, which minimizes disruption and ensures a seamless blend with the existing pavement. It works by heating existing damaged material to high temperatures to get it to mix easily with the new material used in the repair. Our highly rated parking lot repair services can help you maintain a safe and welcoming environment for your visitors.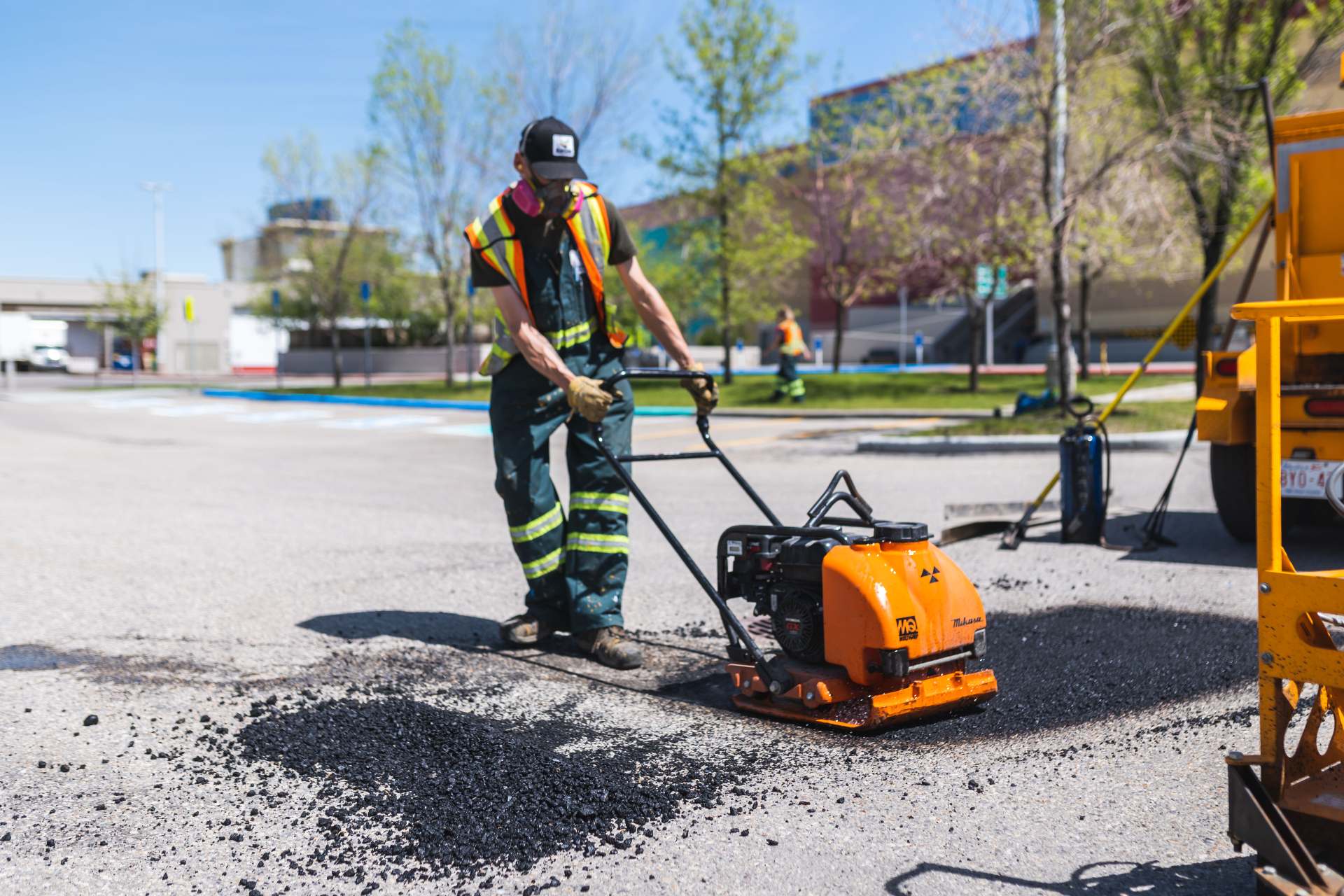 Our Asphalt Maintenance Work
Before
After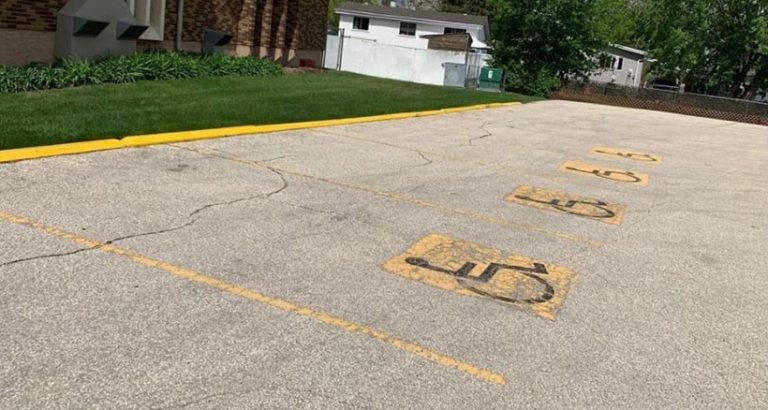 Asphalt Sealcoating in Red Deer
Asphalt sealcoating is a vital part of maintaining and protecting your parking lot in Red Deer. The harsh climate in Alberta, including freezing temperatures, ice, and snow, can cause significant damage to asphalt surfaces over time. By applying a protective sealant, EverLine Coatings can shield your pavement from the harmful effects of water penetration, wear and tear, and more. Our high-quality sealcoating materials create a barrier that prevents cracks, potholes, and fissures, ultimately extending the lifespan of your parking lot. We never dilute our sealants; in fact, we apply two layers to be sure of a strong and durable finish.
EverLine Coatings' Parking Lot Repair Services in Red Deer
While they are in town, your customers can visit the serene Kerry Wood Nature Centre to explore scenic trails and learn about local wildlife. For a dose of history, it's possible to step back in time at the Fort Normandeau Historic Site, which offers interactive exhibits and showcases Red Deer's early days as a trading post. With EverLine Coatings' professional parking lot line painting and asphalt repair services, you can ensure that your parking area is not only functional but also complements the beauty and character of Red Deer. We know that as a local property manager, you are very busy, which is why we provide comprehensive project management for every parking lot repair we take on. Contact us today for a free quote!
Phone: (587) 352-4950
Address:
6910 Farrell Rd SE
Calgary, AB T2H 0T1
Contacts:
General Manager – Doug Manson